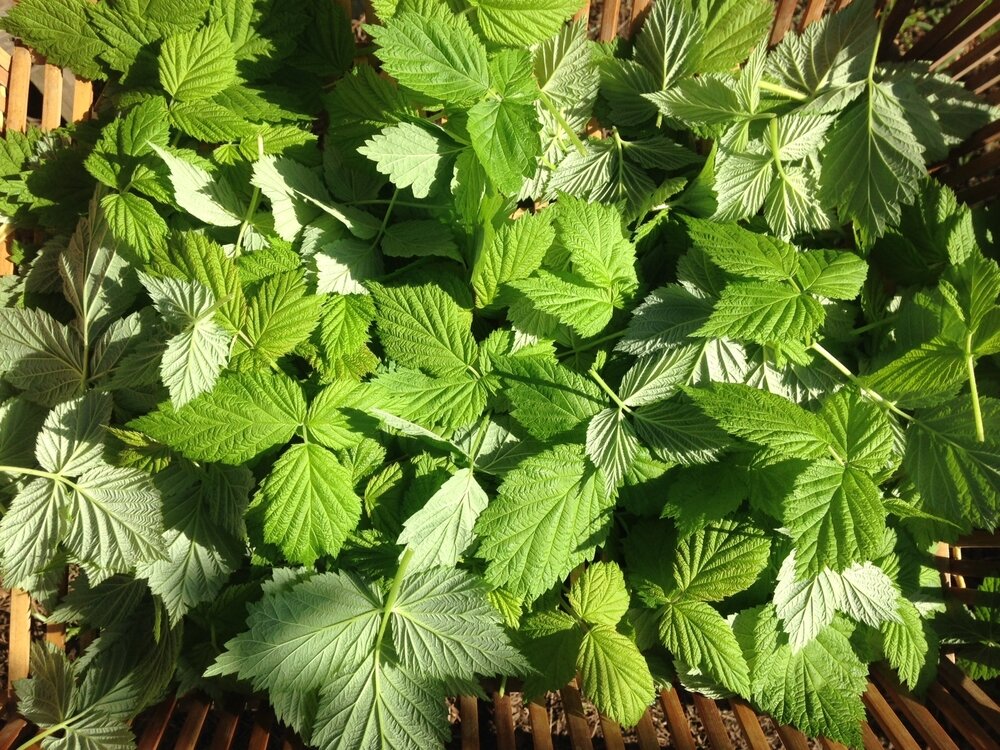 3 SUPER HERBS FOR MENSTRUATION
WE PUT THESE HERBS IN OUR PMS TEA BLEND BECAUSE THEY ARE FULL OF MAGIC 🌹

RASPBERRY LEAF
Raspberry leaf is an astringent herb packed with tannins that have a toning effect on the uterus, which help soothe menstrual cramps. Packed with calcium, which can help with fatigue and mood. It's is a great herb to take before menstruation if your period just doesn't seem to want to come, it can help facilitate regulation.
VITEX BERRYVitex aka Chaste Tree promotes ovulation by boosting dopamine and lowering the hormone prolactin which has an ovulation-inhibiting effect. It also helps to relieve other symptoms of high prolactin such as breast pain or access hair growth. It's best taken in the morning before you eat anything as your pituitary gland is more receptive to the regulating effects.

NETTLE LEAF
Nettle has a long history of use for womxn's health. Any folk who menstruate can benefit from drinking this nurturing herb. It supports joint health, as well as helps improve iron levels, which is especially important for vegetarian menstruators. When consumed regularly in tea form, it can help treat anemia as well.
Want to learn more about the phases of your cycle and how to make the most of them? Check out this article: Empowering Menstruation With Cannabis